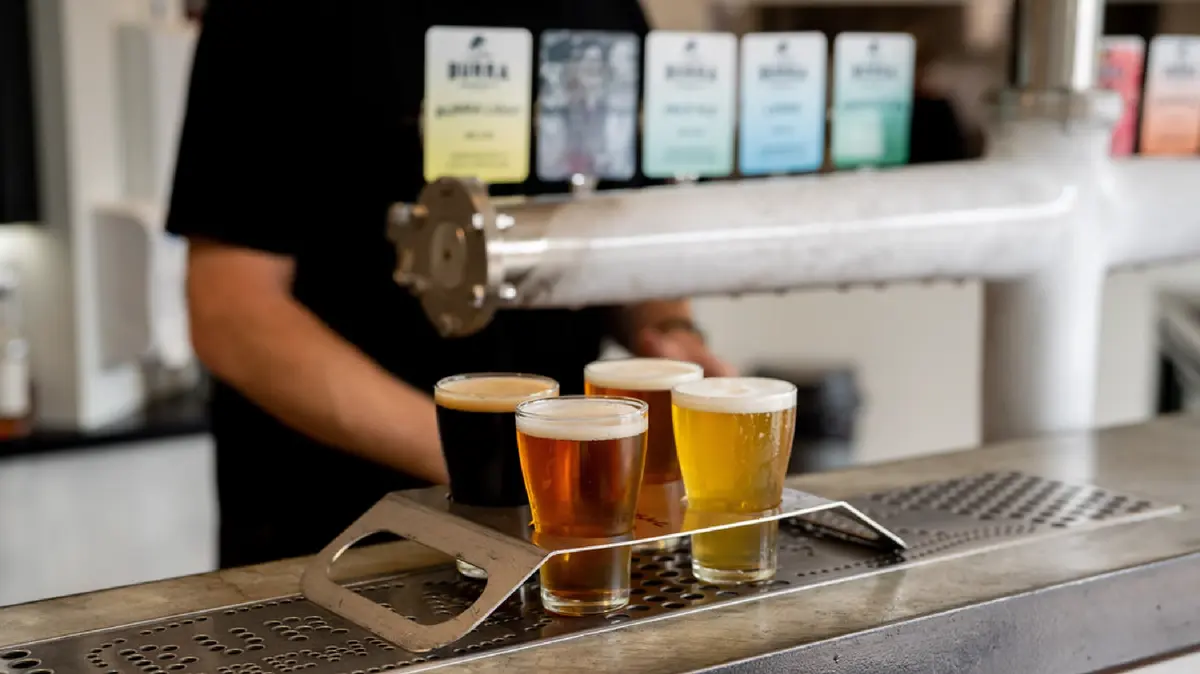 Located in the main street of Korumburra around 30 minutes from your motel room, Burra Brewing Co has a broad range of beers all brewed onsite. It has a beer garden out the front and pizza menu with a heap of kid friendly options.
There's plenty of seating space but you might like to call ahead to avoid disappointment if you're making a special trip.
Image: Burra Brewing Co
address:
12 Commercial St, Korumburra
phone:
+61 3 56581446
opening hours:
4pm - 10pm Fridays, 12pm - 10pm Saturday, 12pm - 8pm Sunday.
explore nearby
Food and Drink +
Trips +
Beaches +
Produce +